Our Ideals
A high focus on health, safety and wellbeing of our employees, customers and contractors as well as the protection of the environment in the communities in which we live and work by constantly applying and keeping abreast of best practice principles.


We always engage and support the local communities in which we work thereby educating, skilling, empowering and leaving behind a true legacy for the community.


We deliver successful projects by not compromising on quality and workmanship, which includes working to ISO standards.


We have a simple marketing strategy which is by "word of mouth" recommendation, we add value to our clients, employees and suppliers they in-turn add value to us.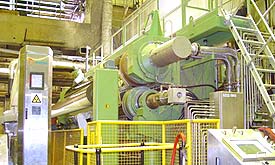 MEICS SHEQ Approach
Safety

Our Target - Zero Hurt. Zero Harm
We achieve this by:
Providing a safe and healthy workplace for our people
Engineering safety into all our construction methodologies and procedures
Training our people in the safest construction practices for the project
Encouraging behaviours that positively enhance safety
Remaining devoted to our Safety Plan
Health
At MEICS we acknowledge that our employees' state of health is important in superior construction delivery. We therefore provide a working environment that ensures our employees' state of wellness is not neglected.
Environment
We make every effort to continuously minimize the impact our construction activities may have on the environment by:
Ensuring that our equipment does not adversely affect the natural world,
Promoting the most eco-friendly construction behaviours,
Complying with all applicable laws.
Quality

Our Target - Zero Rework. Zero Wastage
MEICS's focus on quality is at the core of its reputation.
We attain this by:
Starting right to finish right the first time
Training our people in the specifications and quality requirements of the project
Ensuring that we use only appropriately qualified  or experienced people
Instilling quality in our construction processes
Not deviating from our Quality Management System which will earn us our ISO accreditation